BOTOX® Cosmetic by Dr. Slavin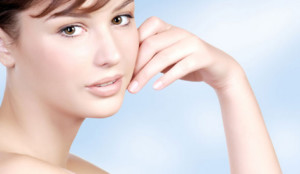 BOTOX® Cosmetic May Be the One for You.
Discover the proven results that 11 million women and men have experienced.
With real, noticeable results, no surgery and no recovery time, there are many reasons why BOTOX® Cosmetic has been chosen by millions of women and their doctors.
BOTOX® Cosmetic may be the one for you. You may feel that the moderate to severe glabellar lines between your brows make you look tired or unapproachable, or have other reasons for being curious about BOTOX® Cosmetic.
Are you new to BOTOX® Cosmetic?
After reading through the information available on this website, you will need to speak to a doctor to determine if BOTOX® Cosmetic is right for you. Dr. Slavin has a comprehensive knowledge of facial anatomy, and has extensive experience administering BOTOX® Cosmetic.
Have you already been treated with BOTOX® Cosmetic?
If you are pleased with your previous BOTOX® Cosmetic results, you may want to consider a regular treatment plan to help maintain them. Don't forget that you can receive injections every 3 to 4 months as long as you don't have any serious allergic reactions or other significant side effects.